exchange semester opportunities
THEMIS, the international legal network of excellence


THEMIS is a network made up of eight top universities:

Università Bocconi (Italy)
ESADE Law School (Spain)
Freie Universität Berlin (Germany)
Université Paris- Est Créteil Val de Marne (France)
Maastricht University (Netherlands)
Singapore Management University (Singapore)
WU (Vienna University of Economics and Business) (Austria)
University of St.Gallen (Switzerland)
These schools have come together to create a new standard in business law education in response to an ever-increasing demand for legal professionals with international know-how and expertise. Graduate-level law students who are selected to participate in this program will be given the opportunity to widen their intellectual and academic horizons by going on international exchanges, attending specialized THEMIS seminars, and participating in international internships, organised by the students themselves.
Students who are selected to participate in the THEMIS network will obtain not only their local law degree but also the International THEMIS Certificate.
​
Exchange semester destinations
For MIL students finding a suitable exchange university has been a bit tricky sometimes since there are not that many law schools among the HSG's partner universities.
To support you in your search for your dream destination, we put together a list of universities where MIL students already went to for an exchange semester. The official reports from the respective students/destinations can be accessed
here
.
| | | | |
| --- | --- | --- | --- |
| Europe | North America | South America | Africa |
Austria, Salzburg
Wirtschaftsuniversität Wien
(Autumn 2016)

Austria, Vienna
Wirtschaftsuniversität Wien
(Autumn 2015)

Finland, Helsinki
University of Helsinki
(Autumn 2015)

Hungary, Budapest
Pázmány Péter Catholic University
(Spring 2016)

Russia, St. Petersburg
St. Petersburg State University
(Spring 2015, Automn 2015, Autumn 2016)

Canada, Toronto
York University
(Autumn 2014)

USA, Austin
University of Texas
(Spring 2015)

Brazil, Rio de Janeiro
FGV-Direito
(Autumn 2015)

Brazil, Sao Paolo
Fundaçao Getúlio Vargas
(Autumn 2014)



South Africa, Johannesburg

University of Witwatersrand

(Autumn 2014)
Powered by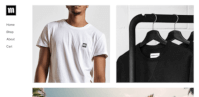 Create your own unique website with customizable templates.