Founded in 2014, the International Law Society (ILS) is a young student association at the University of St.Gallen who is eager to promote issues involving international law. We also aim at supporting our members in their career planning and intend to bring them together with (legal) professionals. More generally, we want to introduce the Master in International Law (MIL) to a broader public. To achieve these sophisticated goals, the ILS organises regular events throughout the academic year for both its members and other interested students.
​

Upcoming events

"What about you? Are you ready to engage yourself for International Law?" – Nikolas Blumenthal, (former) vice-president of the ILS

The special feature of the Master's programme in International Law (MIL) are the small classes and the total focus on international law. In the breaks, Nikolas likes to have a cup of coffee with his fellow students in the Mensa restaurant.


Powered by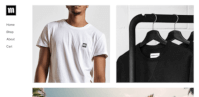 Create your own unique website with customizable templates.